Bison…up close and personal
Come visit Broken Wagon Bison for your very own rare encounter with North America's largest native land mammal.
Our summer tours give you the unique opportunity to be literally "surrounded" by our bison herd (in the safety of our Bison Tour Wagon) and watch the new-born calves nurse and play.
You'll get a true sense of the awesome size, strength, and power of these remarkable animals as you watch the one-ton herd bull lumber by, and if the herd should break into a run, they can hit speeds of 35 to 50 mph and literally make the ground shake!
Broken Wagon Bison in the Media
From Lakeshore Public Media
From Indiana Dunes Tourism
Broken Wagon Bison Ranch offers both open (public) and group (private) tours. All tours are $10 per person and include a stick of genuine bison jerky.
Open tours are available with no reservation required and no minimum number necessary.
Two public tours of Broken Wagon Bison Ranch are offered each Saturday from the first Saturday in June through the last Saturday in September. The first public tour begins at 11:00 AM and the second public tour begins at 2:00 PM.
Please note that the tours leave promptly, so allow plenty of time to be here for your desired tour time.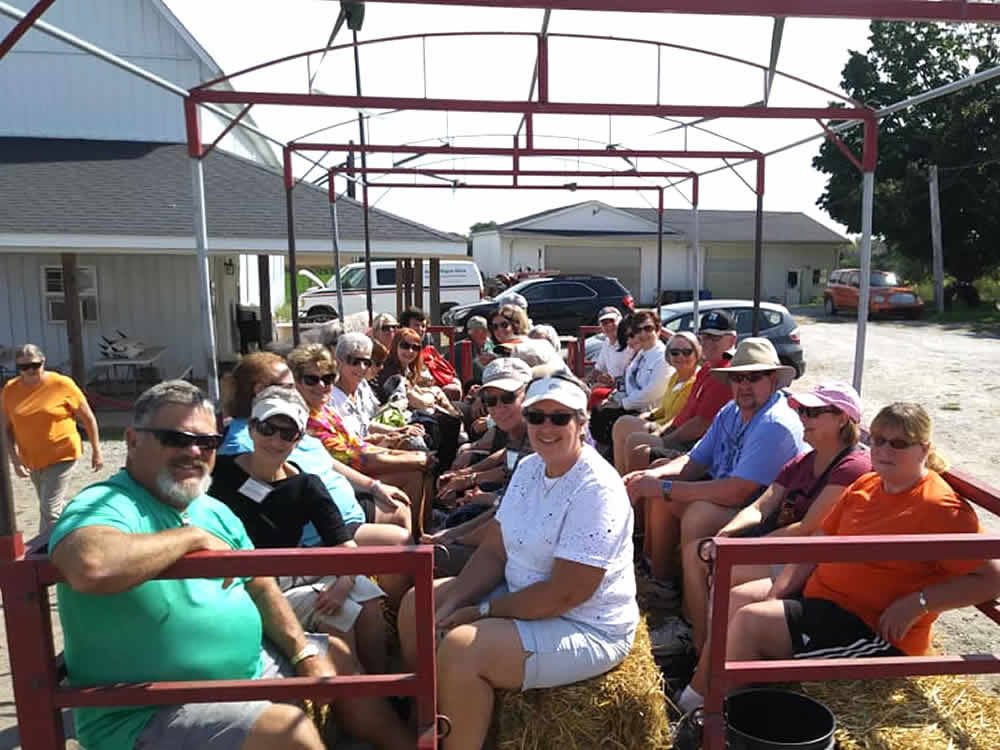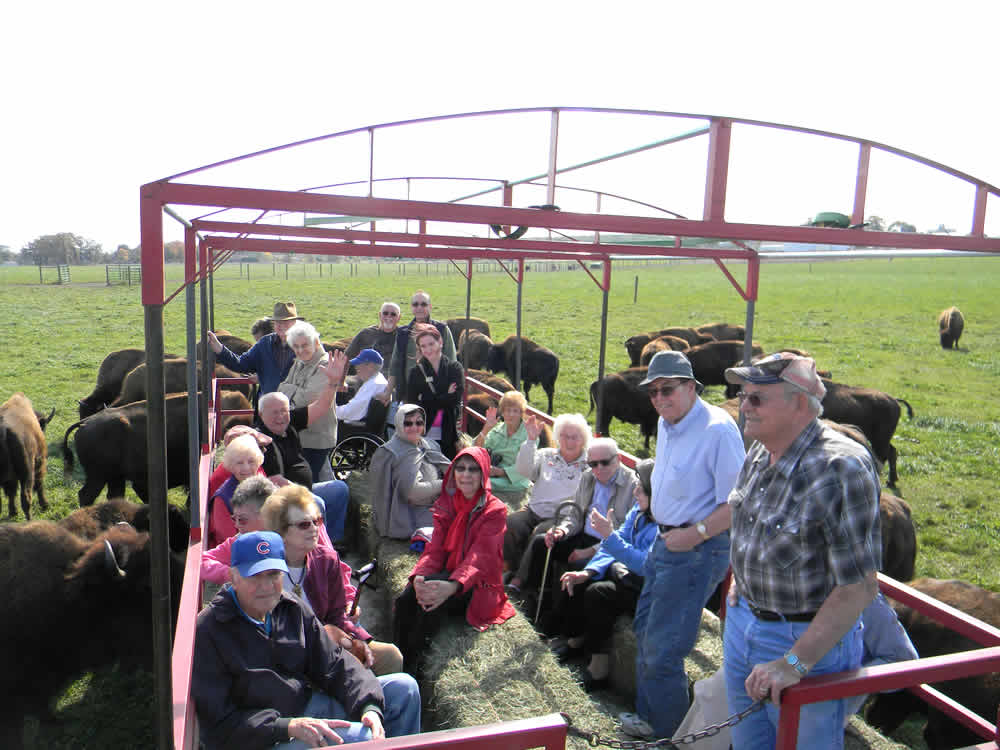 Private tours of Broken Wagon Bison are available from June 1st through October 30th for groups of 20 or more and are perfect for school groups, church groups, scout troops, YMCA groups, 4-H groups, FFA groups, senior groups, and business or other social groups.
Group tours must be scheduled in advance and are available Monday through Friday. Call 219-759-3523 for additional details, to check tour availability, or to schedule your private group tour.